Welcome to BloomingOak Design Jewelry
Are you looking for your next favorite piece of jewelry? Something that complements every style but not constrained by any one style?
I design and create approachable jewelry that is refined, timeless and very wearable, characterized by clean lines and logical patterns. Understated contemporary classics that let you shine through. It's your effortless "go to" jewelry you'll turn to every day. BloomingOak handmade jewelry always looks fresh. My best-selling earrings have a thin comfortable locking kidney wire latch hook closure. Perfect for all day wear, they stay secure and keep up with an active lifestyle.
Inspired by shape, color and classic motifs, I usually begin a piece with a general concept and let the piece evolve during the execution. Generally, I have several projects in process at once and let mood, inspiration and motivation move me during the creative process. I focus on quality gemstones, sterling silver and copper. My pearl and beaded items are hand-knotted which adds value, durability and a unique design feature.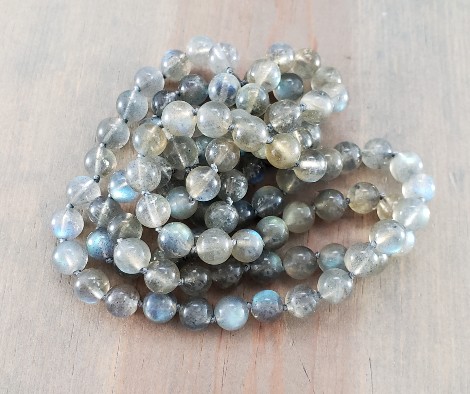 Always an avid crafts person, my jewelry offered a good artistic outlet to balance my career in business. Metalwork provides a mechanical aspect to jewelry-making that satisfies my desire for hands-on technical work. After leaving my successful corporate career in 2012, I am able to devote my energy to my creative side while turning it into a viable business.  I officially launched BloomingOak Design in metro Detroit Michigan in January 2013.
Feel free to contact me for special requests - I'd love to make something special just for you!

Contact Information:
Ellen Raugust
Owner / Designer / Maker
​Bloomfield Hills MI
 info@bloomingoakdesign.com
 248.716.8354
(Phone is unattended. Please text or leave a message.)
International customers: You can also find me at BloomingOak on Etsy with the same items as on this website.